Products
This page is intended to be a sort of check list, of Knightfall collectors items. Please be patient, this page is graphic heavy and will take some time to load all the images. The first on the list, is of course the comics! The comics that made up the entire Knightfall saga were intriguing and exciting to read. Although many of them are quite hard to find now, there are trade paper backs on most of the parts. Azrael as Batman bled into other DC Comics including Outsiders and Chain gang! Azrael's Batman also appeared in the Bloodlines/Bloodbath storyarc as well. Azbats even appeared in a DC/Marvel crossover with The Punisher! Azrael then teamed up with Ash from Joe Quesada's comic company, Event Comics!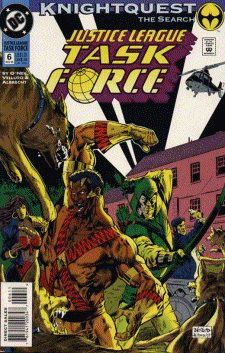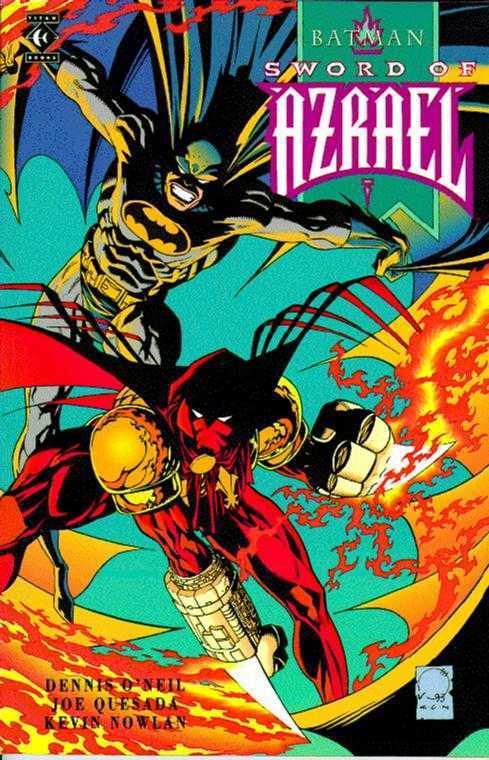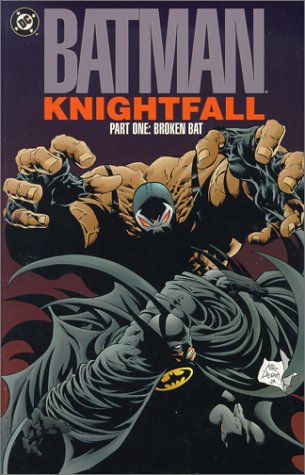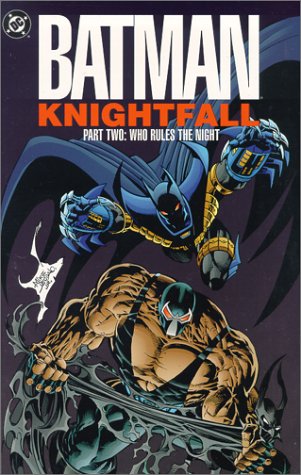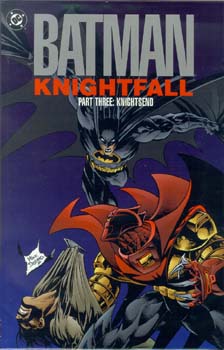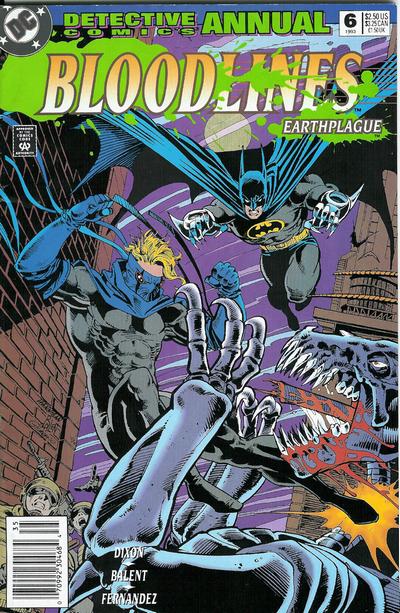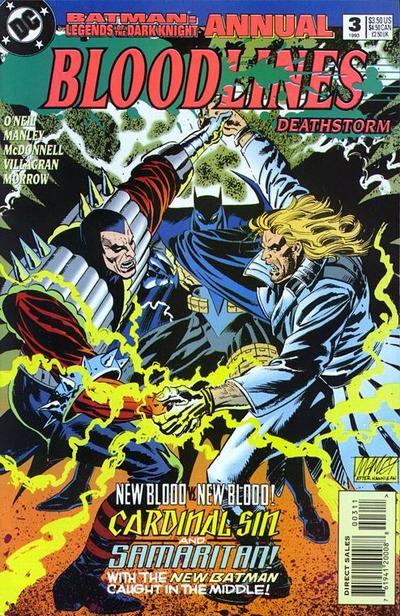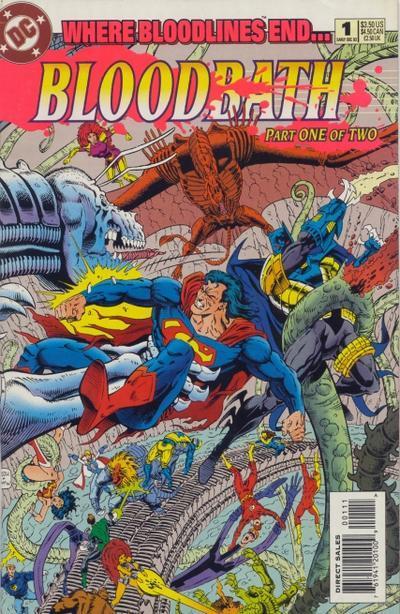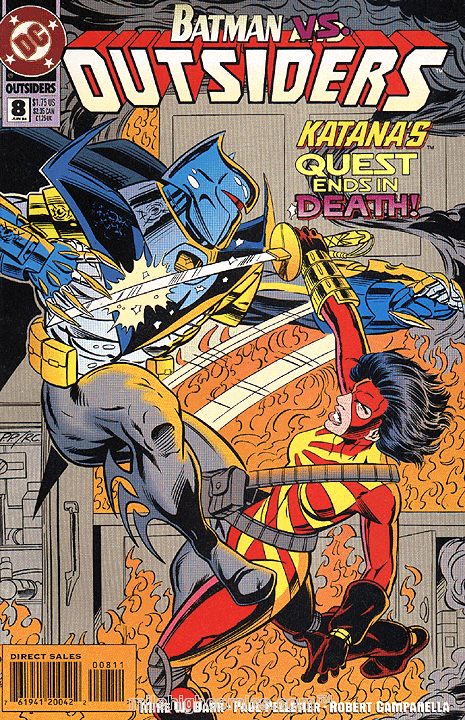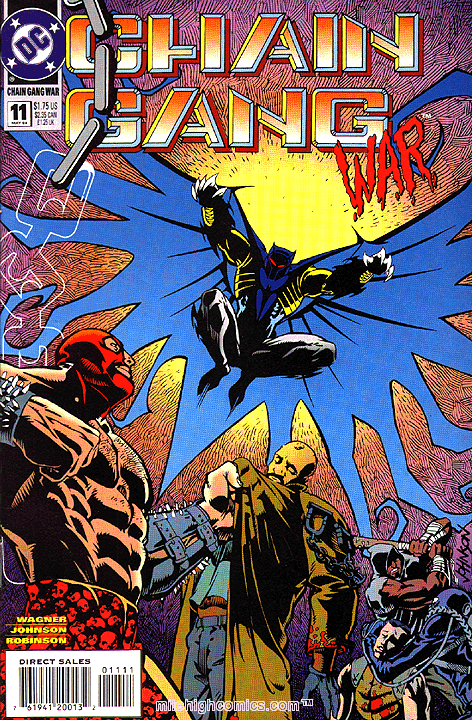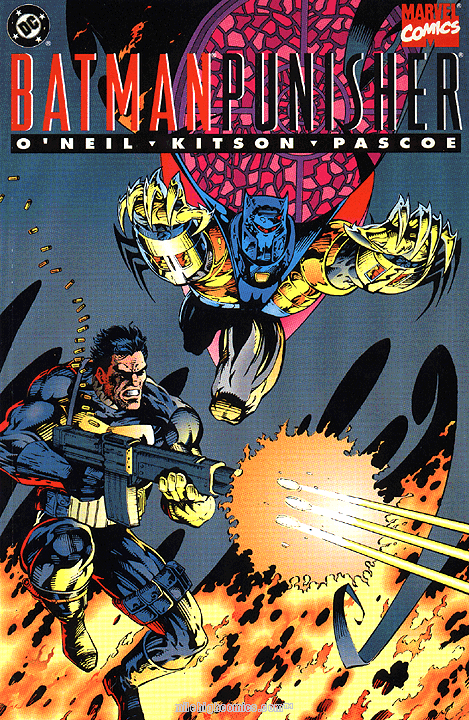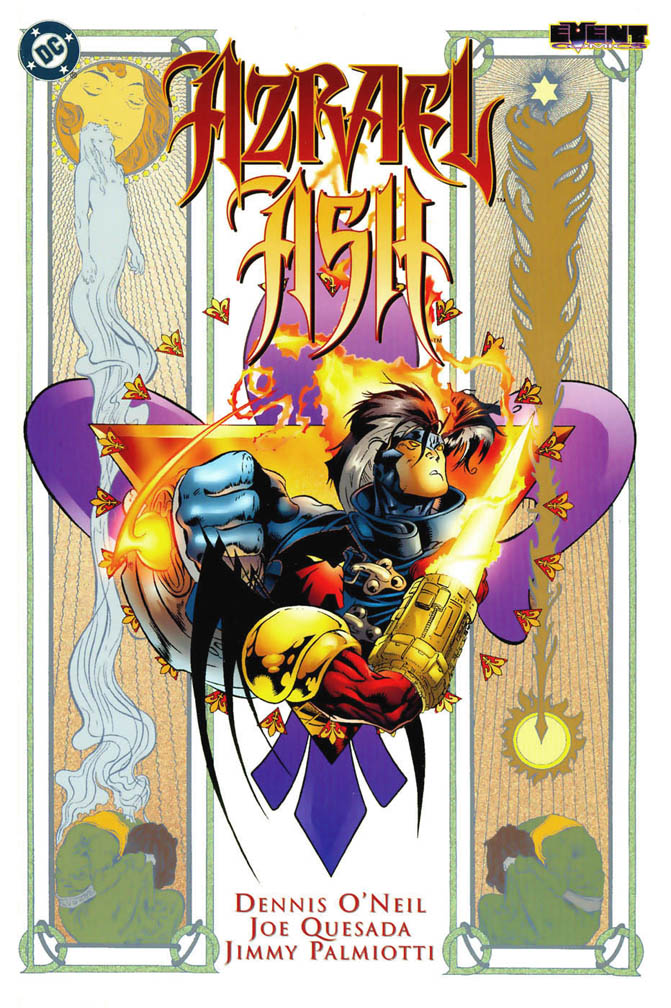 No one escapes the jaws of a parody, and Knightfall was no exception. The parody of Knightfall was dubbed, Mitefall. The character called Bat-mite resurfaced in this story and had been defeated by a character called Bane-mite. The story was quite funny and very close to the actual Knightfall storyline!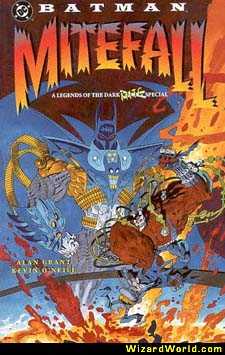 Around the time that Knightsend was ending the Knightfall Novel was also released. This novel was also a good read and had most of the material in the comics. As much as I liked the novel, I loved the comics more. This is a must have for Knightfall collectors.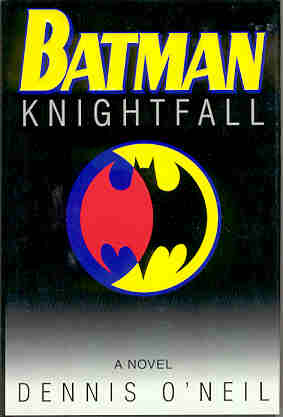 There was also a young readers version of the Knightfall novel that had a few pictures in it to excite the kiddies!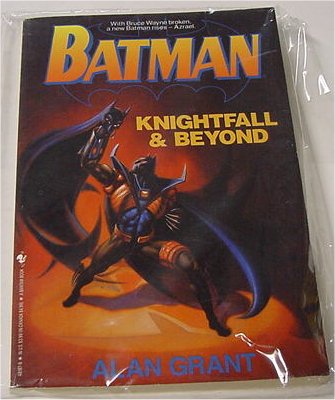 This next Item was and still is one of my favorite Items to be released for the Knightfall saga. A huge wall poster depicting the final rendition of Azrael's Batman! The artwork is pencilled by the master Joe Quesada and Inked by the famed Joe Rubinstein! This baby still graces my batcave walls!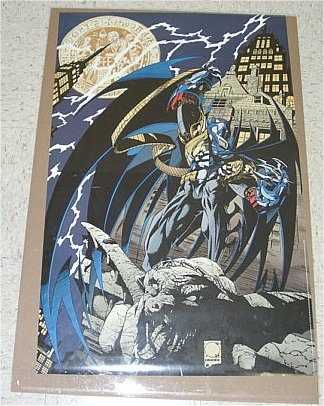 There was also a Kelly Jones poster made with the first Azbats suit.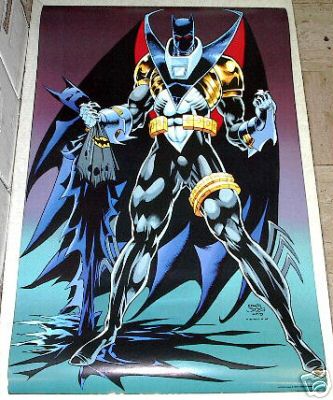 After the novel and the young readers version came out, BBC radio performed the Knightfall Audio Play! Voice actors including Bob Sessions as Bruce Wayne/Batman made the storylines come alive! The Radio Play included sound effects and movie-quality music!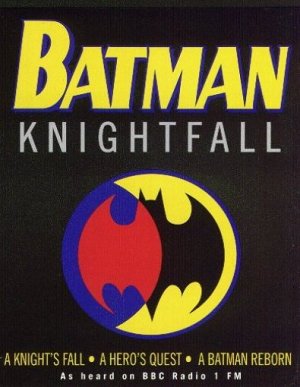 A little later, the Knightfall Audio Play was released by Time Warner Audio Books and sold at various book stores! It was a double tape set that lasted 3 hours! This is still exciting to listen to while reading the Knightfall comics!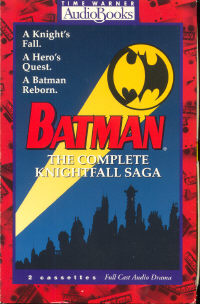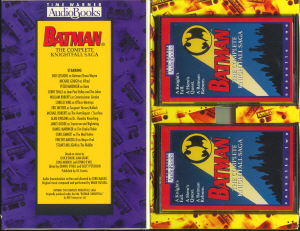 Knightfall was in the middle of the POG craze, so it was no surprise that Skybox came out with Knightfall POGS! There are a few special slammers you can collect that have special New Batman designs on them!


Shortly after releasing the pogs, Skybox released a Knightfall Trading card set. The cards featured artwork from many famous artists including Dave Dorman. Of course there were limited edition special cards, like the hologram Azrael card!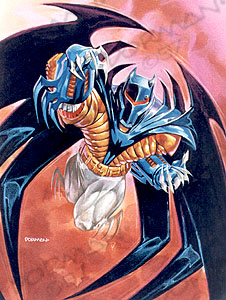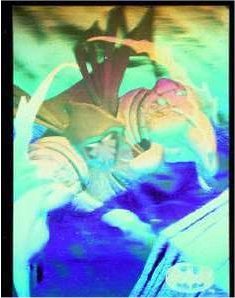 No Collection is complete without action figures! This is why when Kenner released the new Legends of the Batman line, Azrael Batman figures were released! Including KnightQuest Batman, and Knightsend Batman! Funny things happen when releasing new items, I guess thats why Knightsend Batman was released as KnightQuest Batman, and vice versa! Knightsend Batmans colors were even incorrect, which made Kenner rerelease it under the new name Ultra Amored Batman! At least they finally got it right after a few repaints!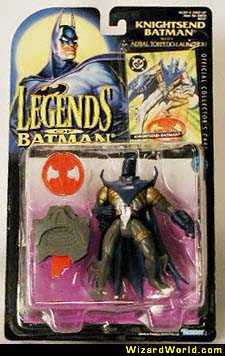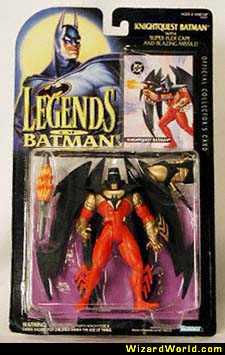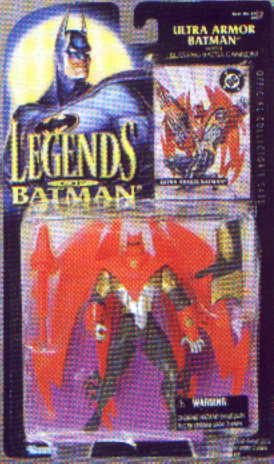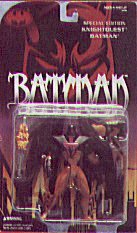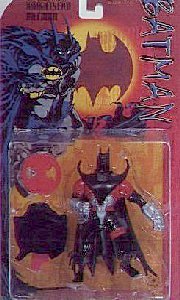 Even Bane got a few figures of his own! Bane showed up in the cartoons and even the live action motion picture Batman&Robin. Action figures were made of Bane in all his incarnations.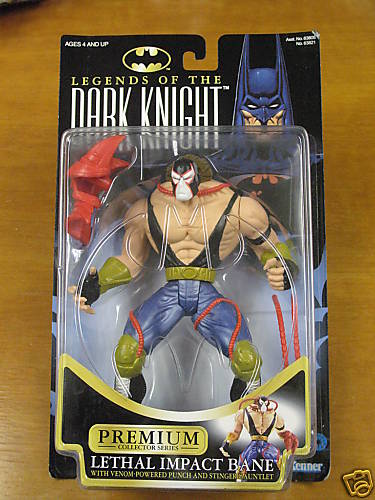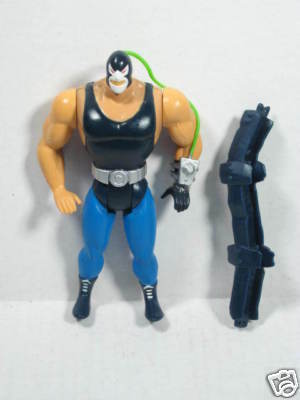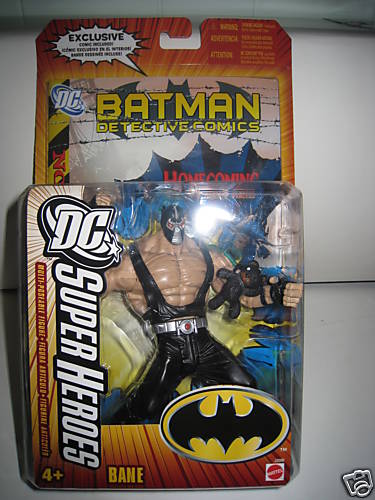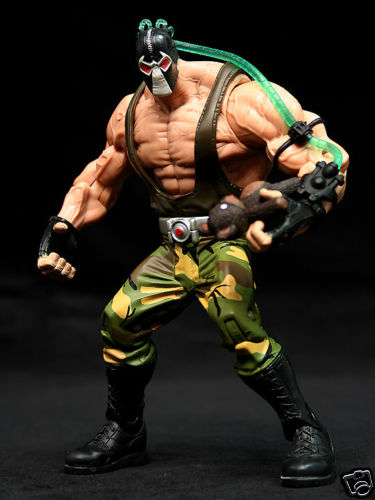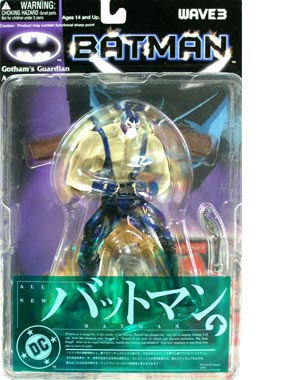 Hasbro released a Knightquest Batman figure of their own. Kenner outdid themselves with a 16 inch Knightsend Batman figure, with the same incorrect paintjob as the original Knightsend 8 inch figure and again labled as KnightQuest Batman! I guess if you wanted to get technical you could say the 16 inch figure is Knightquest Batman because Jean Paul did change the suit to its final stage in Knightquest. I'm just glad the figure had the rail feeder line and the tank on the back. To bad it didn't have the correct paint job and the ten fins, but I'm happy with it anyway. Even though its only semi-posable this is still my favorite Azbats figure. I also noticed that this figure has the bicep armor that Joe Quesada originally designed! Cool!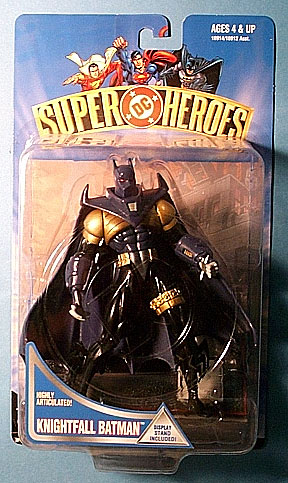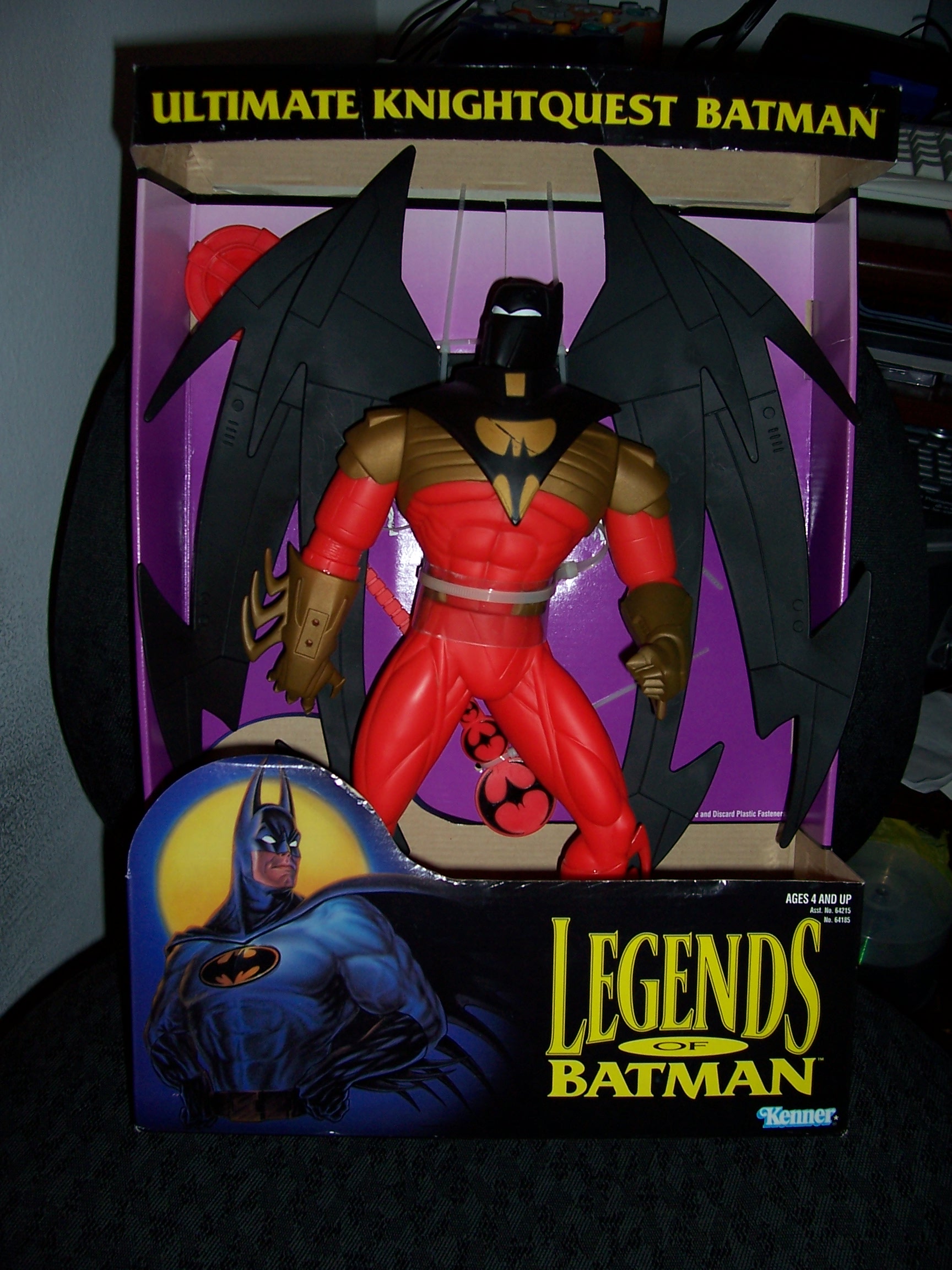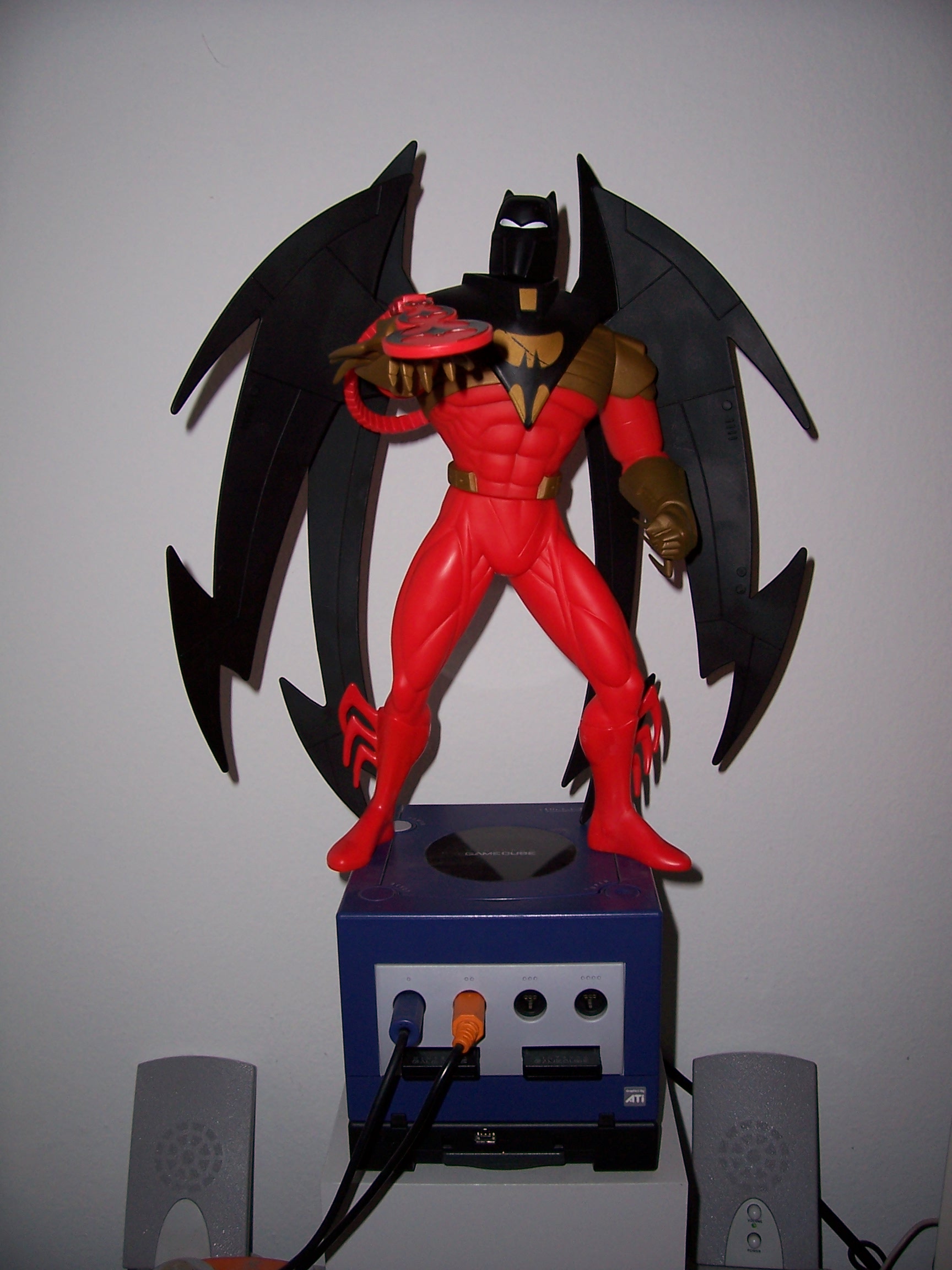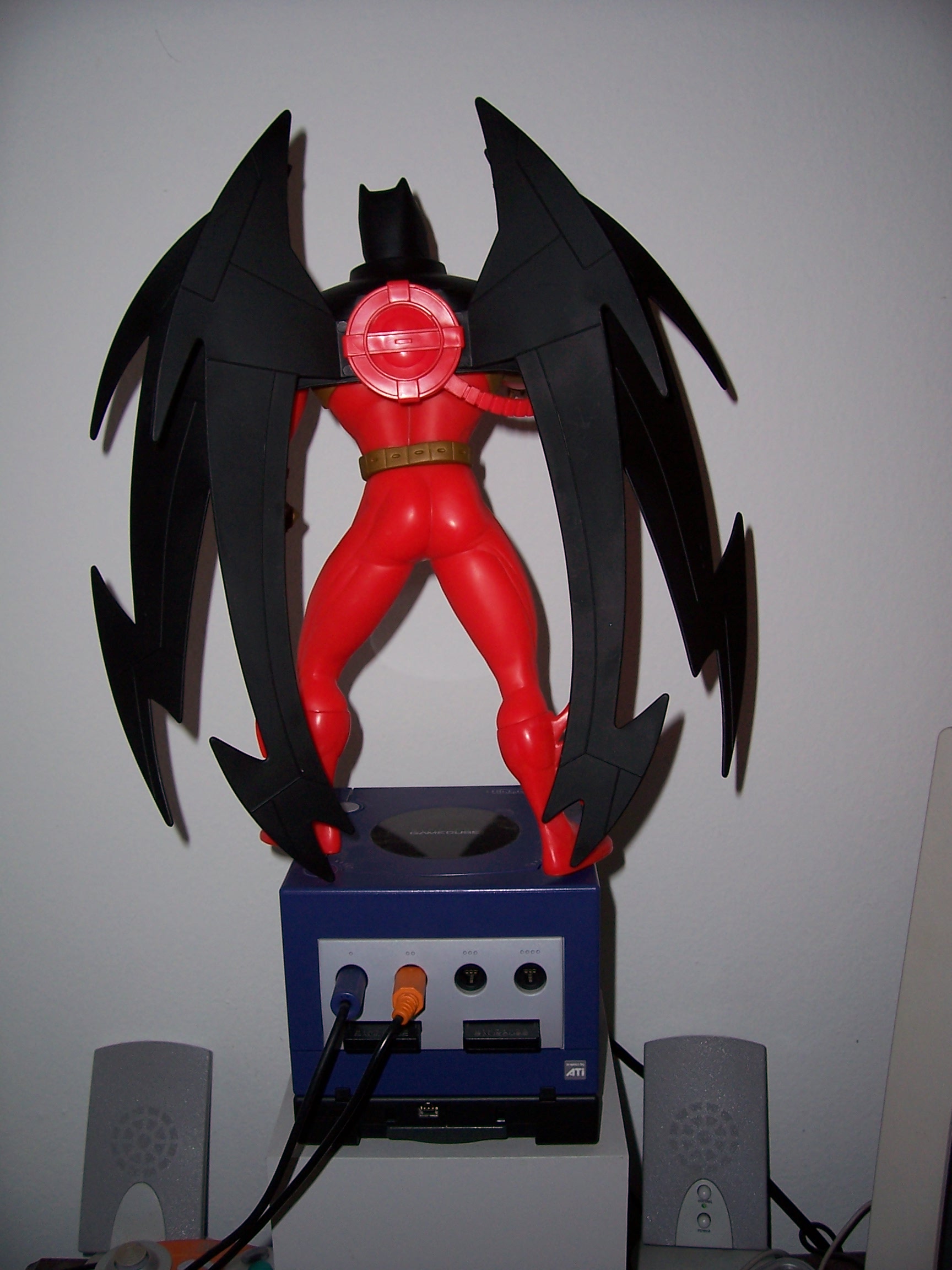 Not to be outdone, Horizon, the famous model making company released two crazy editions of the Azrael Batman! Included was KnightQuest Batman and Knightsend Batman! Horizon also made models of Bruce Wayne's Batman, Bane, The Riddler, Catwoman, and Robin!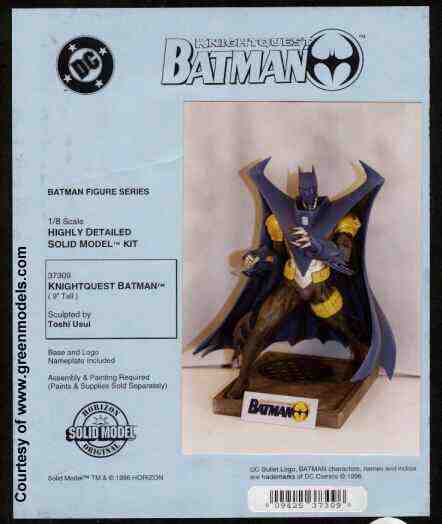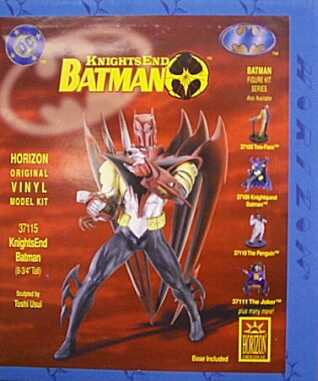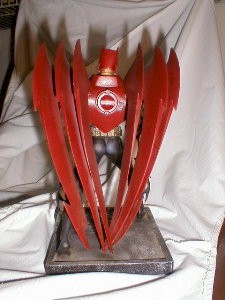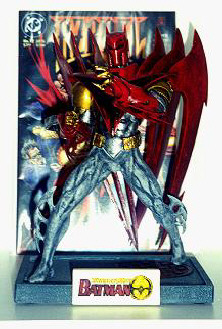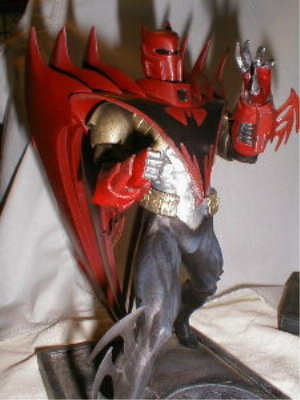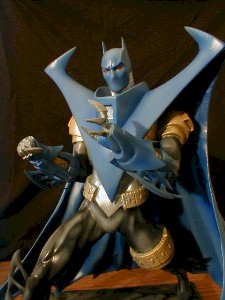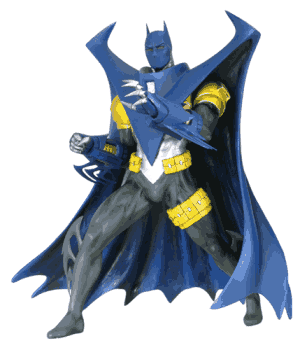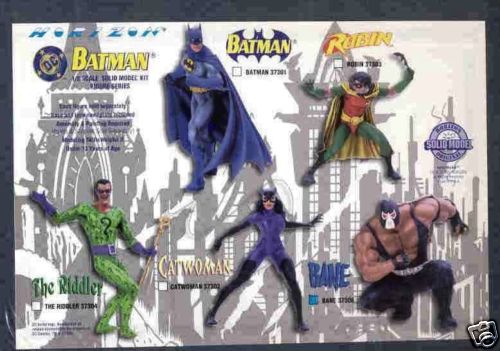 Some time after much demand, Kenner released the Batman: Knightforce Ninjas, and released the original Azrael action figure! This is one cool looking figure!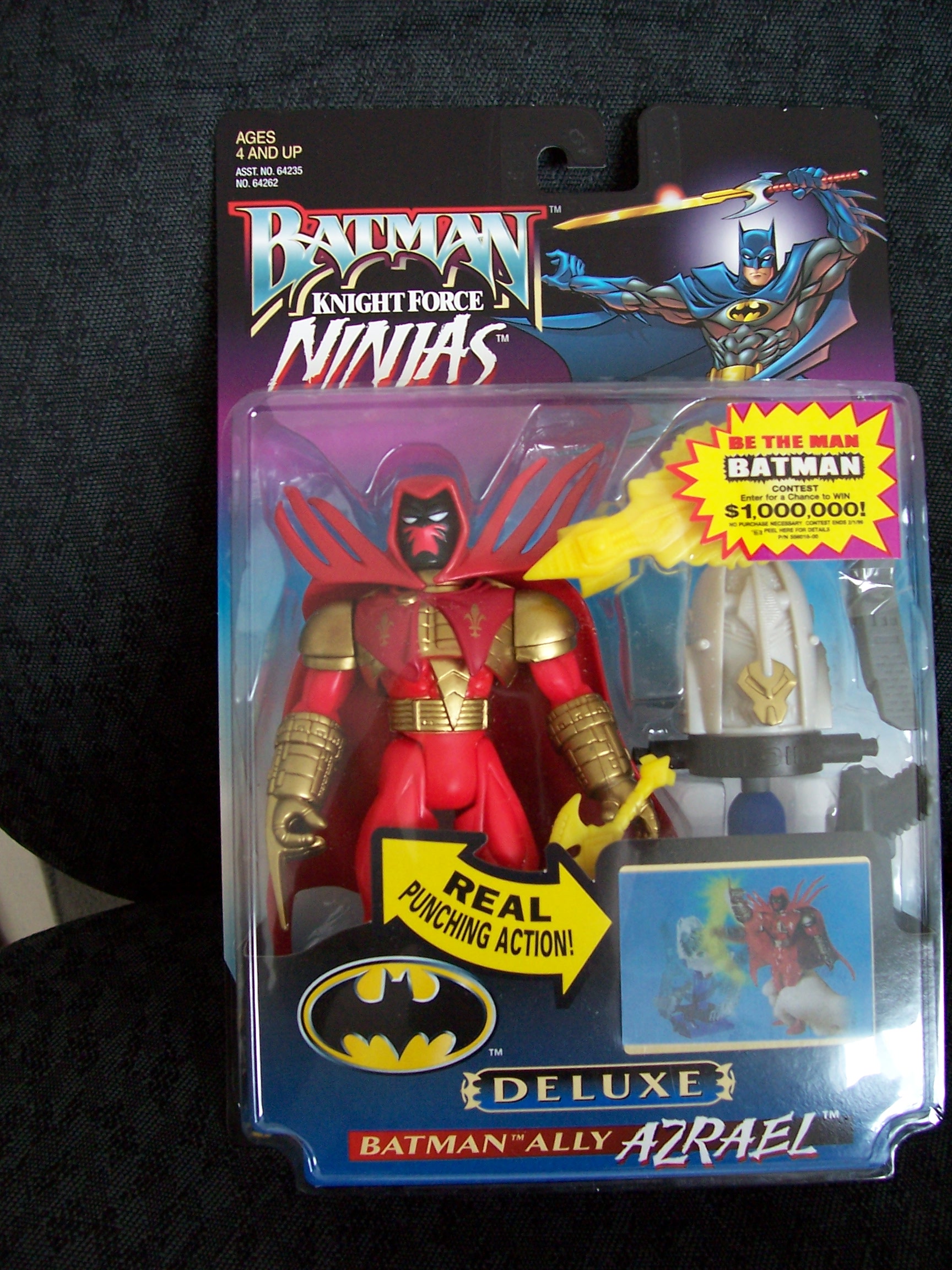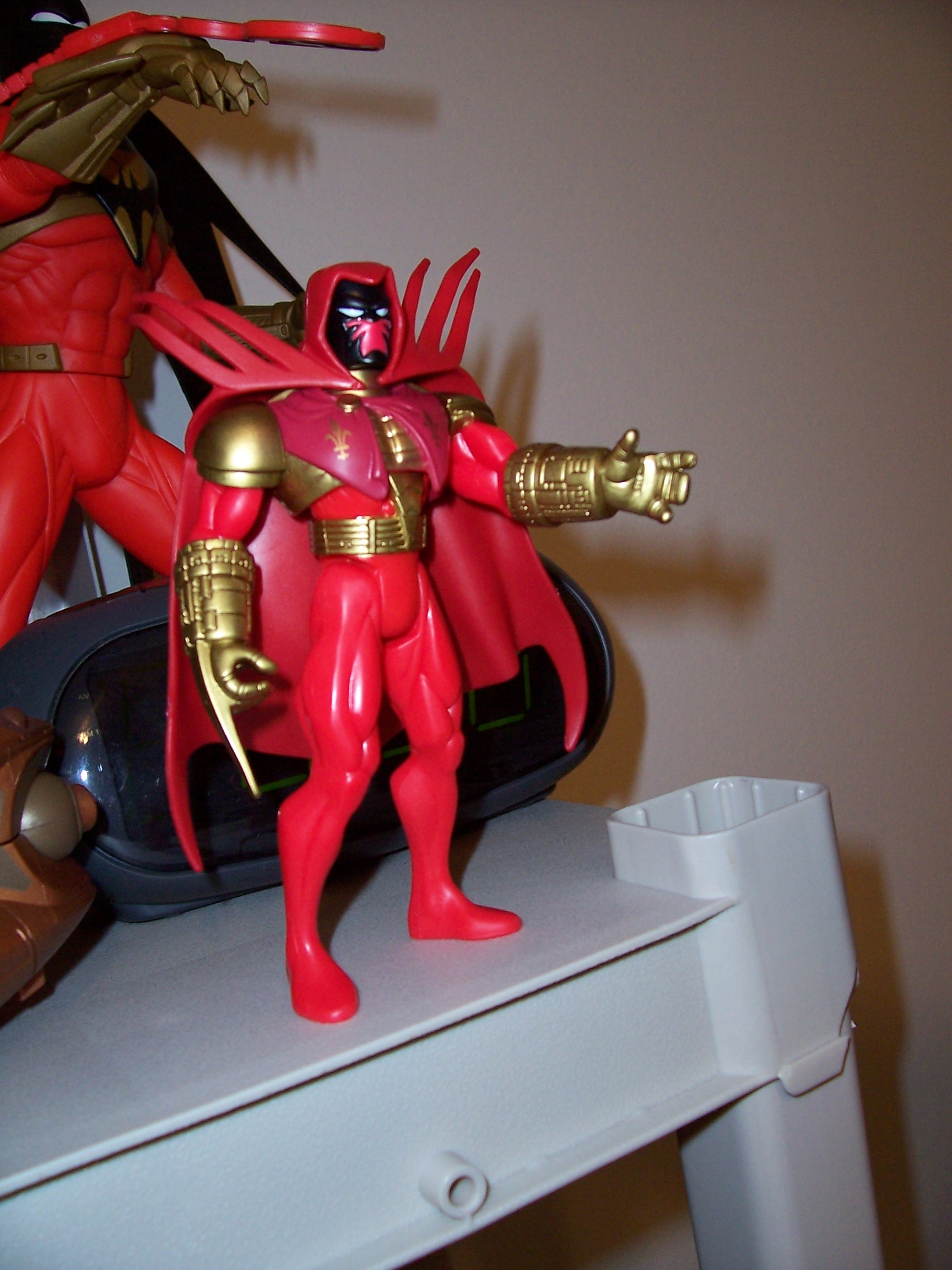 There were also Items like T-shirts that where released. One shirt by a company named Graffiti had a dark blue T-shirt with Kelly Jones artwork of KnightQuest Batman, but the colors were red to make it look as if it was Knightsend Batman! The only other shirt I know of that was released, was a dark blue shirt with the new Azbats symbol in gold glitter on the front!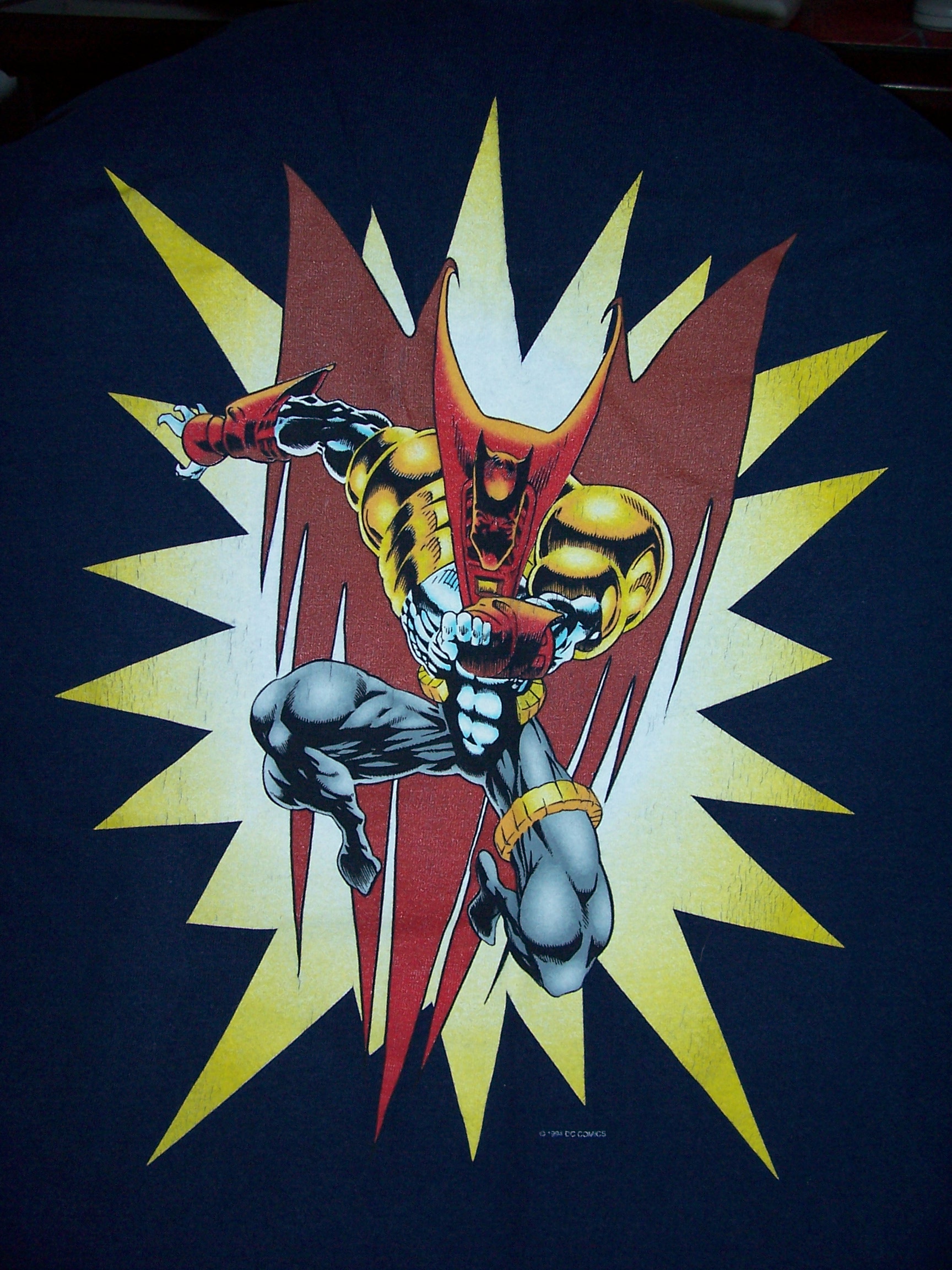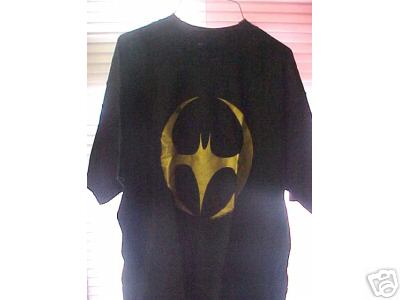 Of course there are other collector Items that were released, but were hard to get, such as this Knightsend newstand comic centerpiece!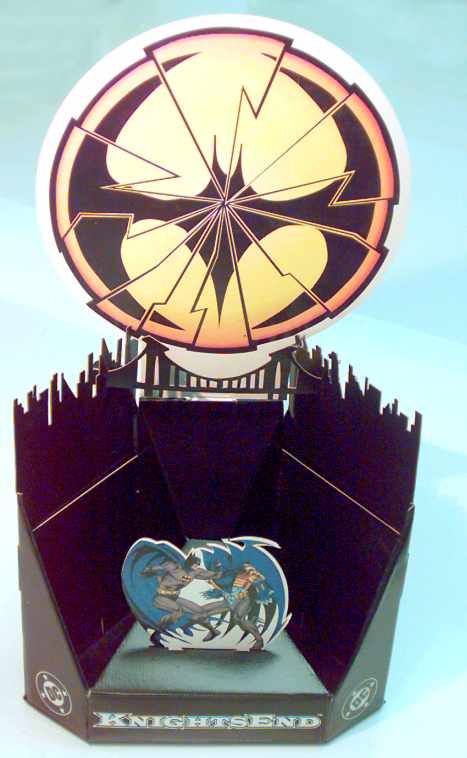 Every promotion comes with posters, so then here is the Knightsend promotional poster!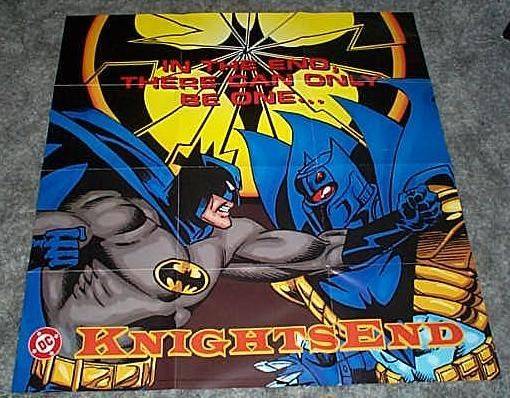 To get fans (like me) to buy Knightsend, D.C. went as far as to release Knightsend postcards free to the fans!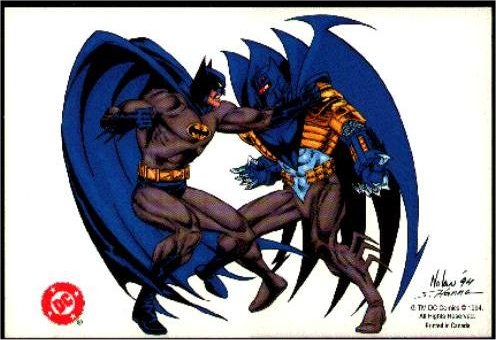 Corgi recently released die-cast metal cars from the Knightfall Saga. The set includes: The Norm Breyfogle art style Knightfall Batmobile, The Knightquest Mike Manly Subway Rocket, The Tom Grummet style Knightsend Batmobile and Robin's Redbird!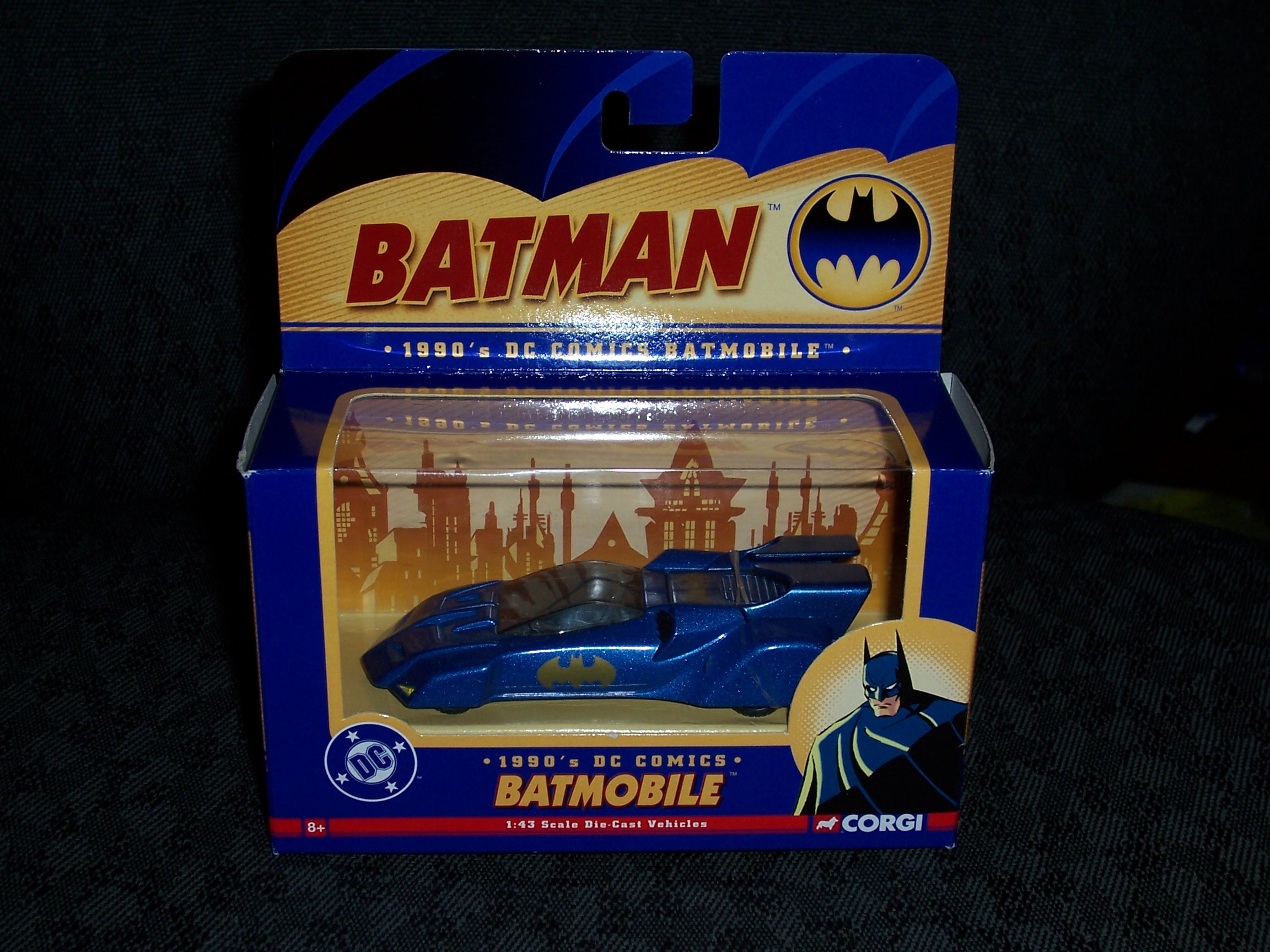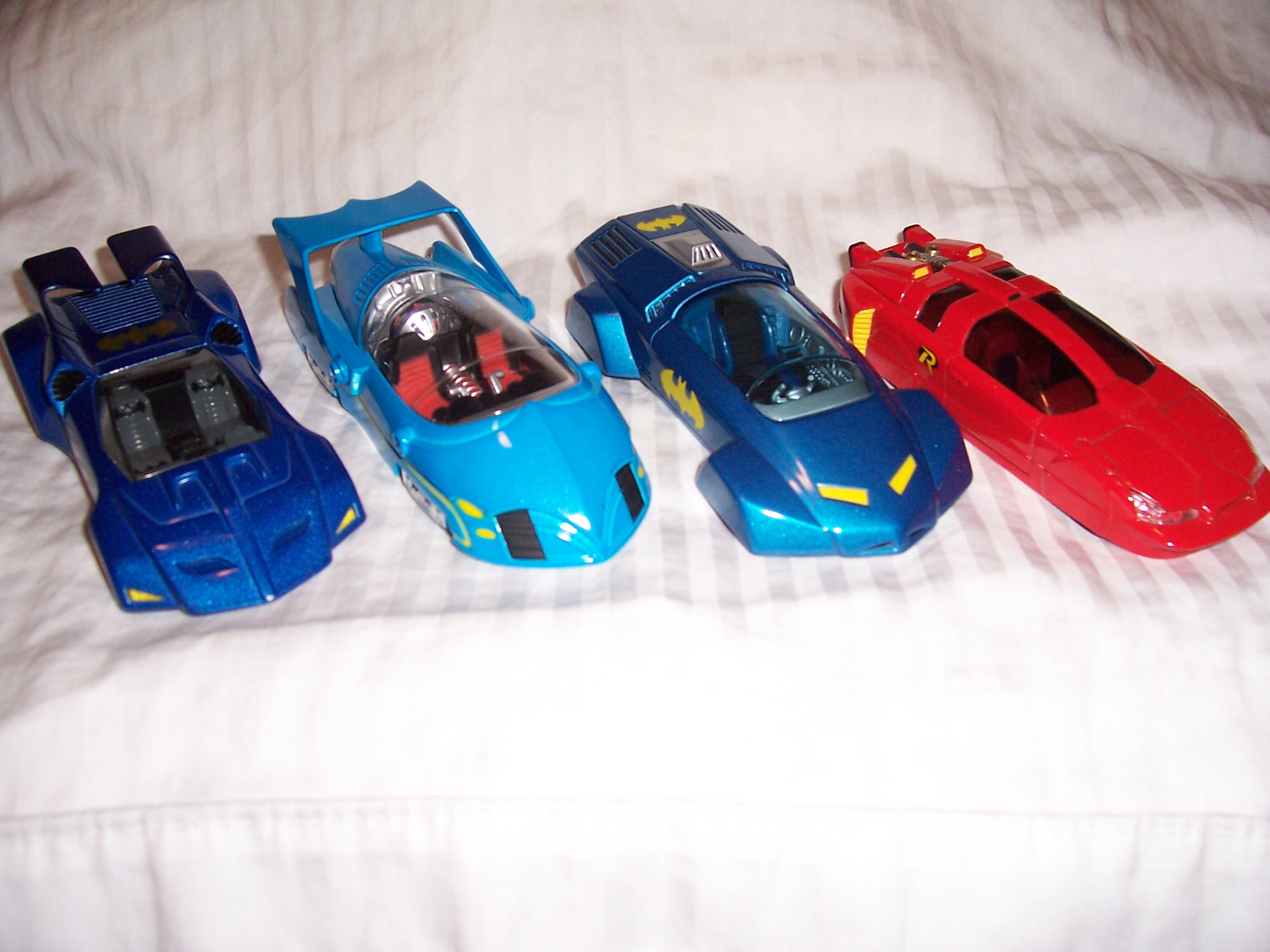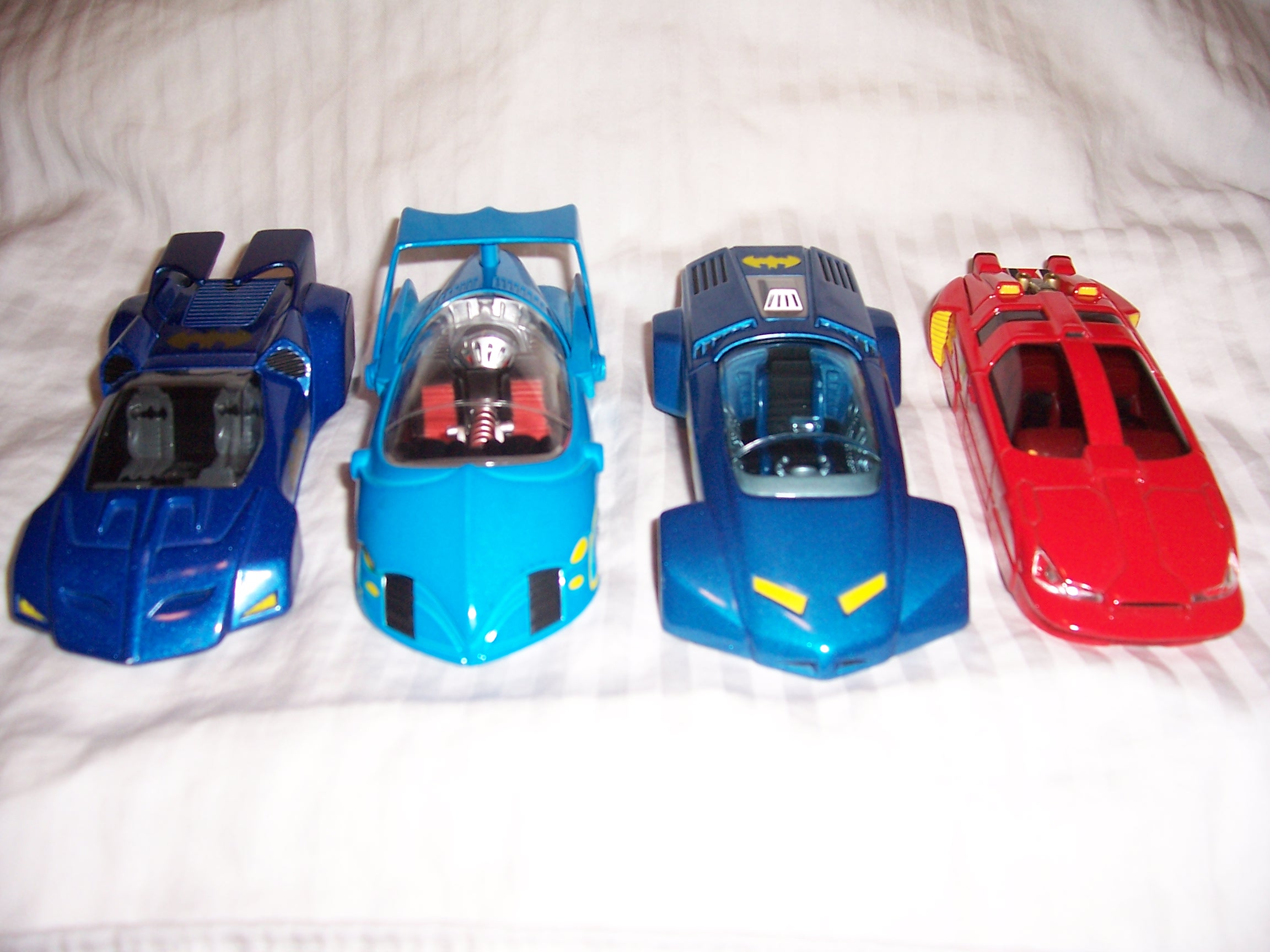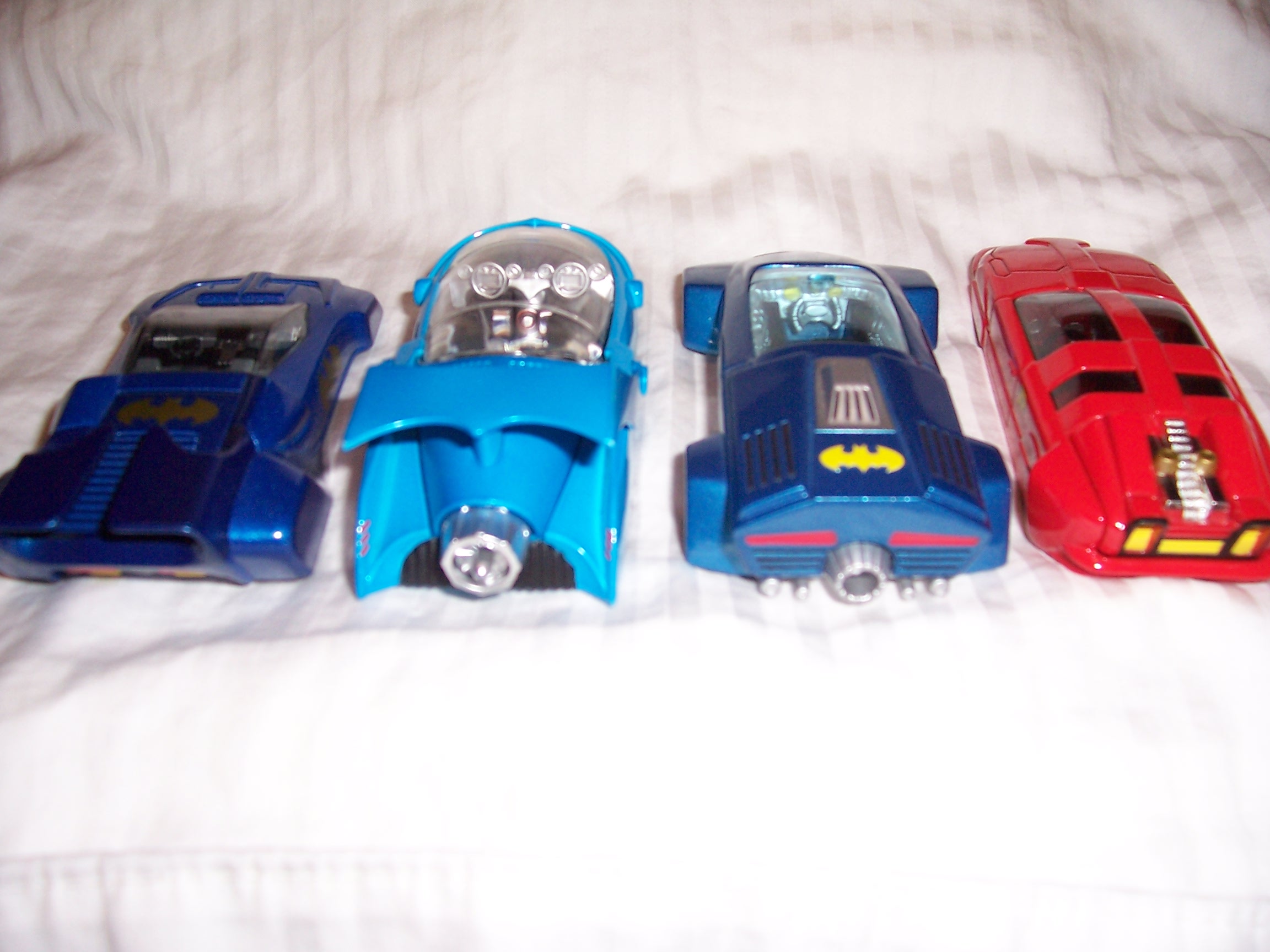 Magazine publications went wild with the Knightfall storylines. One comic magazine had Joe Quesada's original new Batman sketches inside. This is a rare item today.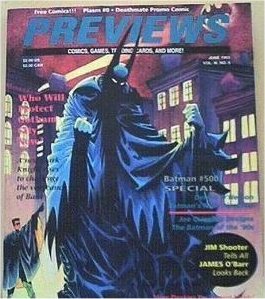 Dc Direct recently released The Knightfall figure collection. Series one includes figures of all new sculpts of Knightquest Azbats, Bane, Nightwing, Catwoman, and Bruce Wayne wearing the Mask of Tengu from Knightsend!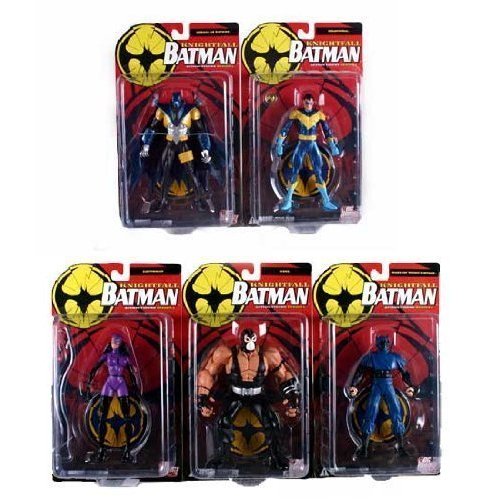 Mattel decided to do an Azrael figure as well.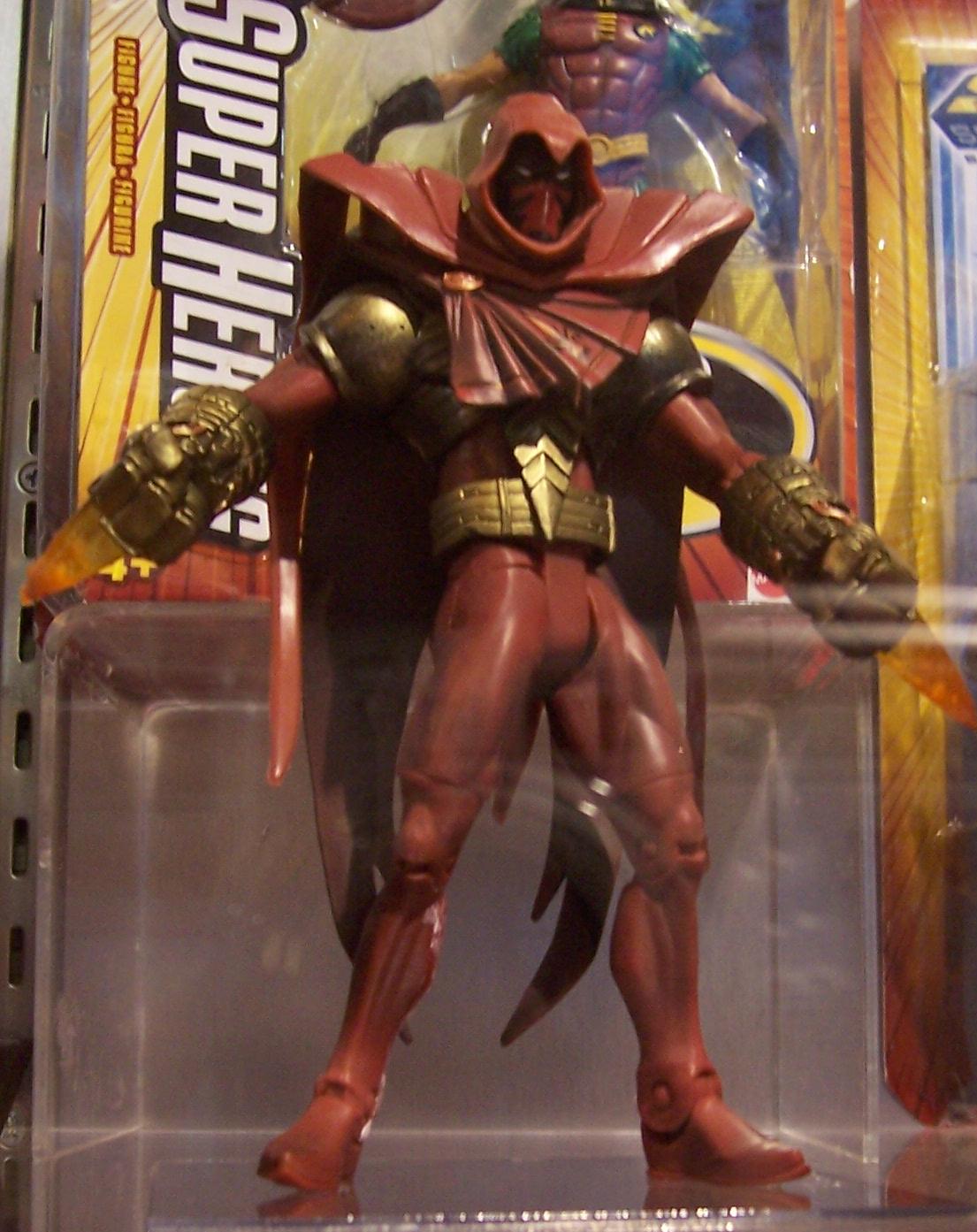 In the UK the Knightfall audioplay was released on CD.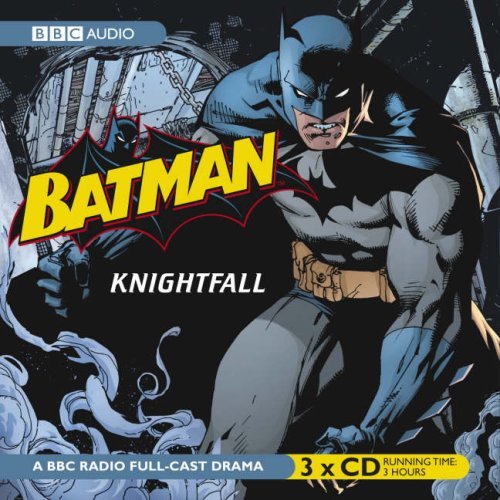 Here in the US we finally got the Knightfall audioplay on CD available now from Amazon!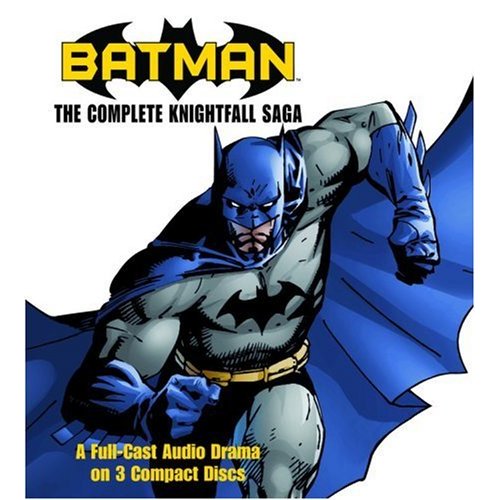 These are all the items I know of as of right now, If you know of anymore, please contact me at jek_tezak@yahoo.com. You can find most of these items for sale in the Shop section of this site.